Order Now Online
Peshawari Chappals Design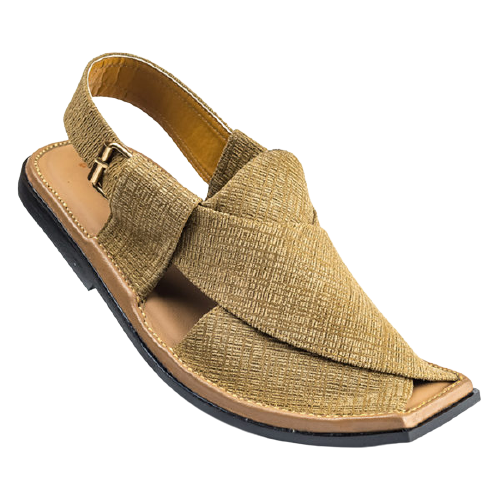 Peshawari Chappal is traditional footwear of Pakistan, worn especially by Pashtuns in the Khyber Pakhtunkhwa region. The shoe takes its name from the city of Peshawar, where it originates from. While chappal is the word for flip-flops or sandals in Urdu.
No#1 Premium Quality Peshawari Chappal, charsadda chappal, Norozi chappals, Kaptaan chappals and much more
Order Online And our team will deliver at your door
INCASE OF ANY QUERY CONTACT US
Premium Peshawari Chappal
The Peshawari Chappal is known to be a great addition for any occasion. These high-quality handmade shoes have an elegant and stylish black colorway that will match most outfits in your closet! With its modern finish, this bespoke footwear offers exceptional cushioning with insoles which make them extra comfortable. 
This Collection of Shoes Offers a Modern Style With Cushioning  Peshawari Chappal design offers stylish black footwear that is sure to make you look your best. These high-quality handmade shoes have an elegant, modern finish and provide exceptional comfort with their rubber soles for added sustainability during use on any occasion! Get these bespoke chappals now in order not want them once they're gone."
The  Peshawari Chappal is a perfect fit for those who want to showcase their sense of style.
"With these high-quality handmade shoes, you can flaunt your stylish black chappals in any occasion and they're made with noise absorption insoles which will provide extra comfort when wearing them all day long!" This bespoke footwear adds some exceptional craftsmanship that makes it one extraordinary accessory out there.
We have different collection of chappals such as Charsadda chappals, kaptaan chappals, zalmi chappals, textured fabric, imran khan chappal you can check more models here.
These exclusive footwear is made from best quality leather and are a treat to your feet. 
Premium high quality genuine leather
Insole padding for maximum comfort
Best quality finishing with a modern touch by Zirkers
Adjustable Fitting strip
Exclusive packaging  and dust bag
Handmade in Charsadda by expert artisan